Melbourne based Women at Work Painters
Providing High Quality & Friendly Service
Painter Aberfeldie 3040
Women at Work Painters are your best Aberfeldie painters, providing quality painting services for interior and exterior painting including house and commercial painting…
Do you have a house or property in Aberfeldie that requires painting?
We have been painting in the Aberfeldie area for over 20 years. We are experienced in painting both period and modern homes including apartments, units and houses. We are also experienced with painting commercial buildings, inside and out.
Women at Work Painters is a premium quality focussed business providing a professional service from first contact to completion. This means you are going to get a great result, and also means we may not be the cheapest.
If you are looking for good value and quality, we are your painters. If price is the most important factor then we are not for you.
The photos below are examples of the type of painting we have completed in Aberfeldie and nearby Melbourne suburbs.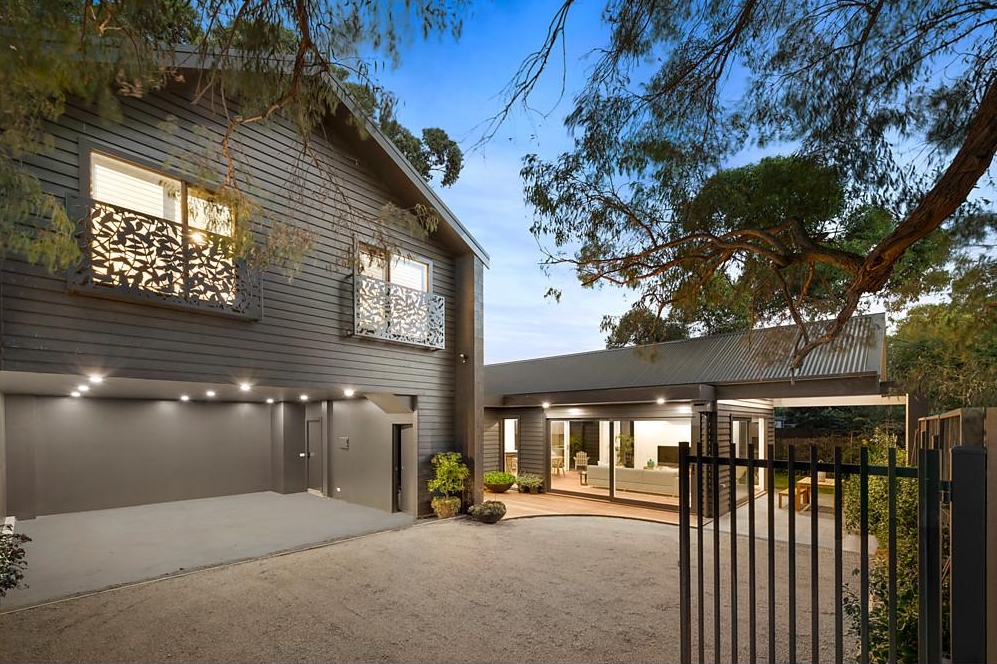 The above two photos are of a house in Aberfeldie that we painted. It is a period home that required a lot of preparation before we could paint. We pressure washed, electric sanded the weatherboards and fascias and filled and gapped prior to painting. We also organised a carpenter to replace rotten timber.
Contact Us Now
Call us now for the painter Aberfeldie can trust, Women at Work Painters, or complete our online inquiry form.
Phone: 1300 200 700 or call Avril direct on 0411 756 709 for a quote
Aberfeldie Painting Customer Reviews
Very happy…!
We are very happy with the painting thank you Avril
D. Bryson, Aberfeldie
They have transformed my home to a degree that I thought would not be possible!
"I wanted to let you know personally how delighted we are with the work that Belinda and David have done at our place. I was so overcome when I saw how much Belinda had changed Don's study with her attention to detail. This experiment with painting over wallpaper has only worked because of your team. They have transformed my home to a degree that I thought would not be possible."
PW, Essendon
Upheavel and stress lessened by the niceness of the painters!
"On time, professional and experienced person doing the quotes with excellent advice and comments, painters friendly, easy to have in the house, cleaned up and went the extra distance to help. The amount of upheaval and stress involved in a whole interior paint was lessened by the niceness of the staff."
A. Ivey, Strathmore
Aberfeldie 3040
If you are ready to get the help from the best Aberfeldie painter, Women at Work Painters are standing by to assist. We have a reputation of being the best painting service for businesses and homes alike. We provide professional results and provide the best value for money. Our professional painters have the experience to make sure you are getting the kinds of results you are looking for every time. We specialise in providing the results you need within the budget that you have set for the project.
More Effective Painter in Aberfeldie
Women at Work Painters have the solution you are looking for when searching for the best Aberfeldie painter. We understand how to provide you with the best results while still maintaining your budgetary restrictions. Through faster work and more attention to detail, we get the job done right the first time for a hassle-free experience.
We sit down with each of our clients to find out exactly what you are looking for in Aberfeldie painting. Our approach provides fast and effective results that deliver exactly what you are looking for the first time. Discover the difference it makes when you hire our professional team to work on painting your property today.
Painting in Aberfeldie
Contact us at Women at Work Painters to get the best Aberfeldie painting. We will provide you with a quote for painting your property. After you hire us to paint, we will show up on time and get the work done faster than you might have expected. You will discover better results when you let our team of professionals paint your property. We look forward to providing you with the best results when you call for a quote and to book your painting project on 1300 200 700 or 0411 756 709 or email us here.
Below are some other suburbs we paint in that are close to Aberfeldie:
Free Download
Please download our "Top 15 DIY Painter Mistakes" ebook to ensure you dont make easily made DIY painting mistakes!
Download free ebook