Melbourne based Women at Work Painters
Providing High Quality & Friendly Service
Painters Pascoe Vale 3044
Women at Work Painters are your best Pascoe Vale painters, providing quality painting services for interior and exterior painting including house and commercial painting…
As you can see from our photos we paint a mixture of modern and period style properties. Our painters are experienced in painting both interior and exterior, residential and commercial buildings from a few walls to large buildings.
These photos are a sample of our painting work from Pascoe Vale and surrounding suburbs.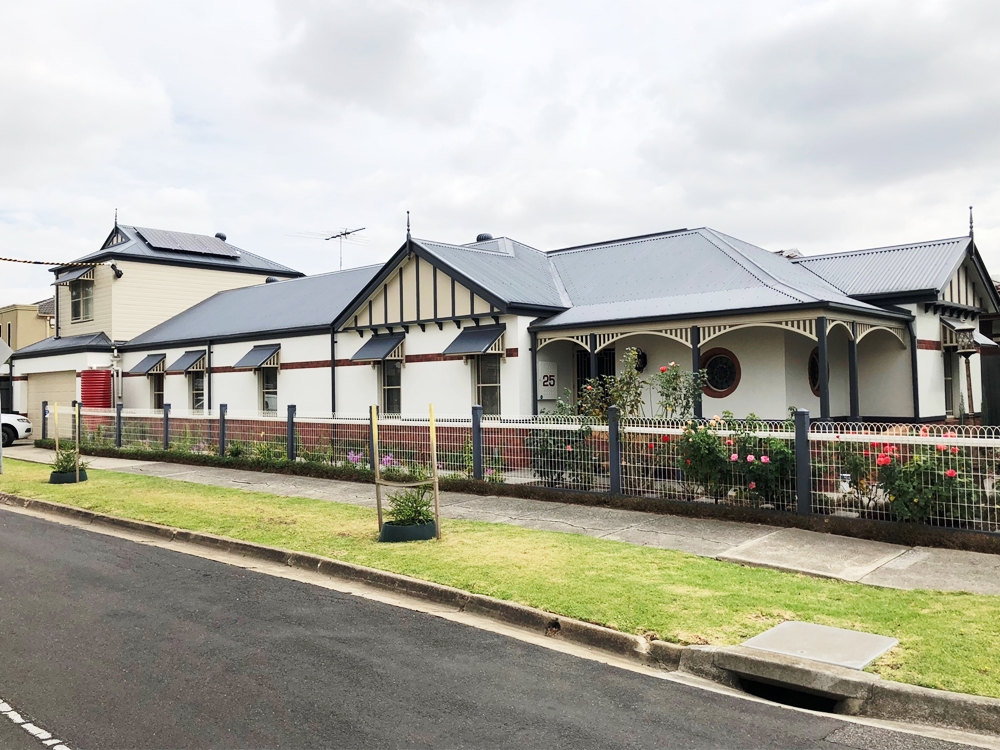 This photo is of a house we painted in Pascoe Vale. When we painted the 2nd-storey area we had to organise a boom, council and power permits and have an electrical spotter on-site to ensure we didn't touch the power line. See photo below showing footpath closed when boom being used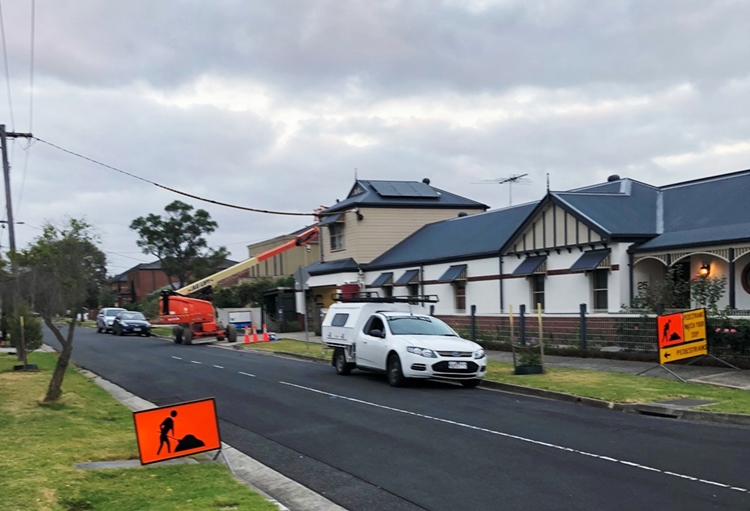 These two photos are from a rental property we repainted in Pascoe Vale. As you can see from the exterior shot we were presented with a mess. The inside was extremely dirty and we had to have cleaners come through first and then we still had to wash every surface down before we could paint. This is an example of a property manager not managing the property properly.
The interior shot shows one of the rooms after we had washed down, prepared and painted. Needless to say the landlord replaced the agent before leasing the house.
If you require a quote in Pascoe Vale please call us on 1300 200 700

Click here to see our testimonials
Click here to see our portfolio
Pascoe Vale Painting Customer Reviews
I will now proceed with the exterior!
"Thanks Avril. The inside is looking so good I will now proceed with the exterior painting."
D. Hosking, Pascoe Vale
They're really effective communicators!
"Of all the tradespeople I've dealt with since purchasing my home, Avril and the team at Women at Work really stand above the rest. Not only do they do great work, they're really effective communicators, and have the most professional quoting process I've laid eyes on. Would not hesitate to recommend their work for anyone looking for painters."
A. Gillard, Glenroy
Punctual, hard working and fantastic customer service!
"Punctual, hardworking and fantastic customer service overall. Will definitely recommend Women at Work Painters to others in the future."
C. Cheng, Ascot Vale
More than happy with the painter's work!
"Both Chris and I are more than happy with the painter's work in returning our walls and ceiling to their original condition.
Once again Women at Work Painters have provided a finished product that has more than met our expectations.."
D. Kosack, Pascoe Vale
I am very pleased I went with Women at Work Painters!
"Your painter did a fantastic job painting our flat. He was very helpful and willing to listen to our thoughts. He worked efficiently and to a high standard. Very happy!
I would easily recommend Women At Work Painters to anyone. They were very nice to deal with and everything ran smoothly. The information on the website and the information provided about the quote was really helpful and provided everything I needed to know. I am very pleased I decided to to with them."
E. Nelson, Flemington
Contact Us Now
Call us now for the painter Pascoe Vale can trust, Women at Work Painters, or complete our online enquiry form.
Phone: 1300 200 700 or call Avril direct on 0411 756 709 for a quote
Pascoe Vale 3044
Pascoe Vale is a Melbourne suburb located 10kms north of the CBD. It is in the City of Moreland with a population of over 14,000. Pascoe Vale was named after the John Pascoe Fawkner Estate, a large estate in the area of over 700 acres. Pascoe Vale is the home to many parks and gardens including Cole Reserve, Austin Reserve, Kelvin Thomson Reserve and Gavin Park.
Pascoe Vale is bordered by Coburg, Strathmore, Hadfield, and Oak Park.
Women at Work Painters is a leading Melbourne painter with a reputation for delivering quality painting services throughout Melbourne and northern suburbs such as Pascoe Vale. Whether you are looking for interior or exterior house painting, you can make an online enquiry by completing our Free Quote form above or call us now on 1300 200 700 or Avril direct on 0411 756 709.
Suburbs close to Pascoe Vale that we also offer our painting services to:
Free Download
Please download our "Top 15 DIY Painter Mistakes" ebook to ensure you dont make easily made DIY painting mistakes!
Download free ebook