Melbourne based Women at Work Painters
Providing High Quality & Friendly Service
Painter Newport 3015
Women at Work Painters are your best Newport painters, providing quality painting services for interior and exterior painting including house and commercial painting…
Looking for a painter in Newport or another Melbourne western suburb?
We have been delivering the best painting services including older style homes and units in Newport and surrounding suburbs since 1996.
Our painters are experienced in a range of painting services including interior, exterior, commercial painting and schools.
Women at Work Painters is a premium quality focussed business providing a professional service in Newport from first contact to completion. This means you are going to get a great result, and also means we may not be the cheapest.
If you are looking for good value and quality, we are your painters. If price is the most important factor then we are not for you.
Our photos are examples of painting we have completed in Newport and in other Melbourne suburbs.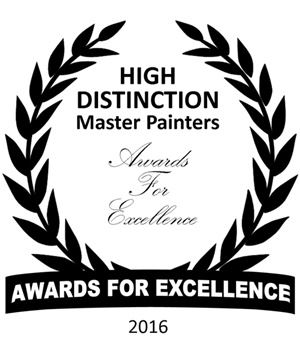 If you would like your home or commercial premises in Newport painted please call us today on 1300 200 700
Click here to see our testimonials
Click here to see our portfolio
Newport Painting Customer Reviews
Painting was of exceptional quality!
"I found the women at work team extremely professional and their execution and completion of our painting to be of exceptional quality. Thanks to Heath and Max for a great job."
B. Hull, Newport
Fantastic people – very clean and tidy!
"Fantastic people. Very clean and tidy. The painting was undertaken professionally as discussed and we are very happy."
Western Suburbs Legal Service, Newport
He did not interrupt our work flow at all!
"Sam was very tidy in his work. He worked very nearly and cleanly. He did not interrupt our work flow at all.
Very prompt quote. Very efficient handling of the whole process.
Many thanks for your assistance in brightening and improving the shop appearance and presentation. It looks terrific."
Kofoeds Pharmacy, Newport
We are very satisfied!
"The painting was undertaken as discussed and to agreed standards. We are very satisfied.">
J. Mannerheim, Newport
Contact Us Now
Call us now for the painter Newport can trust, Women at Work Painters, or complete our online enquiry form.
Phone: 1300 200 700 or call Avril direct on 0411 756 709 for a quote
Newport 3015
Located 7kms south-west of the Melbourne CBD is Newport. It is part of the City of Hobsons Bays and has a population of 12,000.
Newport's natural features are the Newport Lakes, Greenwich Bay and the Sandy Point Conservation area. Fishing, bike-riding, kayaking and boating are popular local activities.
Another landmark of Newport is the Newport Power Station, it's smokestack is one of the tallest towers in Melbourne.
Newport is next to Williamstown, Altona, Kingsville, Spotswood and Port Melbourne.
Women at Work Painters is a leading Melbourne painter with a reputation for delivering quality painting services throughout Melbourne including Newport, Williamstown, Seddon, Kingsville and Yarraville. Whether you are looking for interior or exterior house painting, interior or exterior commercial painting, interior or exterior painting for schools, retirement villages, day care centres etc you can make an online enquiry by completing our Free Quote form or call us now on 1300 200 700 or Avril direct on 0411 756 709.
We also paint in suburbs close to Newport including:
Free Download
Please download our "Top 15 DIY Painter Mistakes" ebook to ensure you dont make easily made DIY painting mistakes!
Download free ebook