Melbourne based Women at Work Painters
Providing High Quality & Friendly Service
Women at Work Painters Awards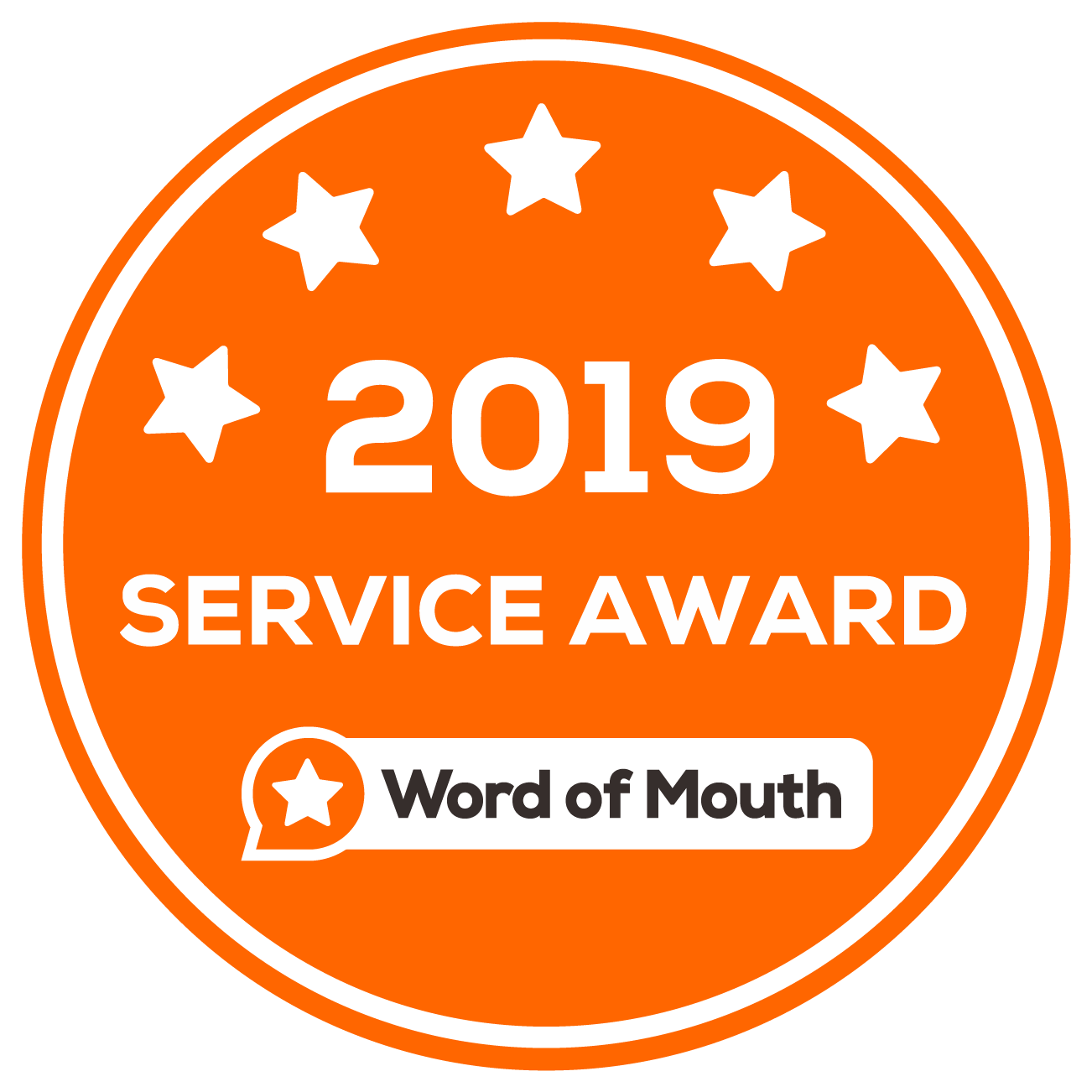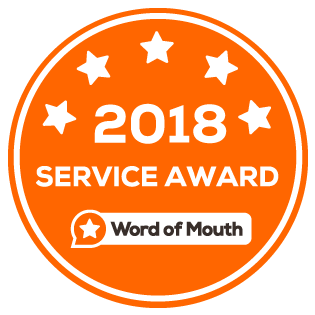 Who are We?
Women at Work Painters specialises in house & commercial painting throughout metro Melbourne, both interior and exterior.
How did we get started?
The idea for a female Melbourne painting & decorating service germinated over many years of coffee mornings with kindergarten and school mums who all had a horror tale to tell of their experiences with trades people. Market research later undertaken showed both men and women from a range of backgrounds unanimously complained of the non-existent service from painters.
Women at Work Painters started in Melbourne in 1996 with a simple mission to: "provide an all-female painting & decorating service to clients which is punctual, reliable, respectful and professional". Reinforcing this mission, every quotation contains the Women at Work promise:
we promise to turn up on time,
treat your property and its occupants with respect,
work on consecutive working days,
complete the job within the specified time; and
clean up all mess we create
Due to growth in both house & commercial painting our painting teams now include male painters. Sometimes it is more like "Men at Work" than "Women at Work" – we are focussed on finding the best painters regardless of gender.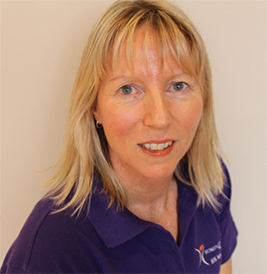 Avril Southon, Managing Director
Hello there my name is Avril Southon, I have been the owner/Managing Director of Women at Work Painters since December 2001. Back then we were mainly painting houses with a splattering of offices and only employed female painters.
Over time we started doing more commercial work and painting 2 and 3-storey buildings. Nowadays we also undertake quite complex projects involving power companies, councils, booms and scaffolds such as this fabulous home in Clifton Hill. They can test our brain cells at times with the planning and management required
– it's just so worth it in the end to see a home or commercial building come to life with a great paint job!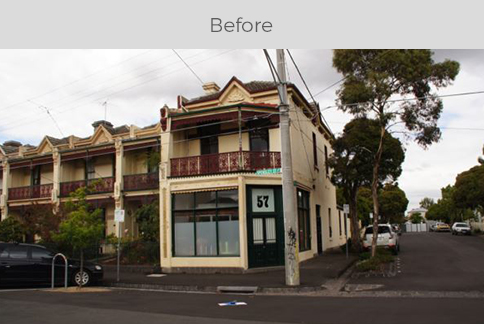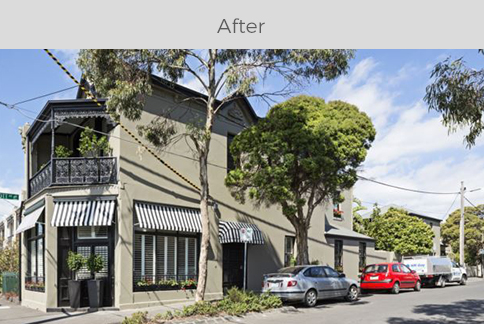 We've also broadened our painting criteria to include male painters. We look for painters who you will be happy to have in your home or office and who have the technical skills to perform the work to Australian Standards.
If you have any questions you are welcome to call me directly on 0411 756 709.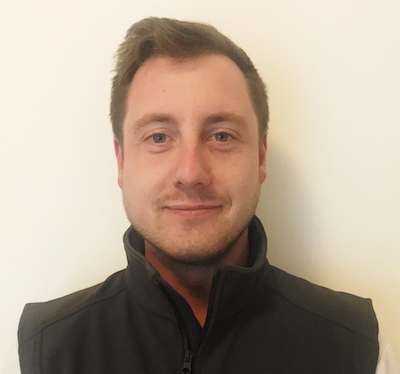 Heath Waller, Operations Manager
Hello my name is Heath Waller, I've been with Women at Work Painters since early 2017. Initially I started as a painter and then moved into the Operations Manager's role in April 2018.
I am a fully qualified painter and have been painting for over 10 years. I am from Tasmania and am experienced in painting both heritage and new residential and commercial buildings.
There are many heritage listed properties in Tasmania and I worked at Maria Island National Park in Tasmania for 18 months-2 years restoring heritage buildings. I've also restored heritage buildings at Port Arthur.
Prior to moving to Melbourne in early 2017 I was managing other painters on large commercial projects.
I am often the first point of face to face contact with prospective clients as I attend most quote appointments and work out the painting requirements. I then meet our painters on day one of the project to get them started and visit the jobs most days to ensure everything is on track. At the end of the project I will sign the painting off with the client present where possible. I am focussed on having the painting undertaken to our specification and for our clients to be happy.
How are we different from other painters?
we were awarded a Painting in Excellence Award in 2016 for the painting of the Melbourne Athenaeum – please click here for more information
we provide detailed quotes specifying the work to be undertaken including preparation, no. of coats and paint to be used so you know what you are getting
our jobs are supervised to ensure the work we quoted for is undertaken to specification
we sign-off our jobs with our clients to ensure nothing has been missed and you are happy with the painting
we are members of Master Painters Association and have been for over 15 years
as we have been in business for 20 years you can feel assured we'll be around to honour our 5-year warranty
we only use premium products so your painting looks good for longer and is easy to maintain
we use a regular team of painters whom we know can perform the painting to the required standards
our painting is undertaken to Australian Standards
our painting experience is broad so we have the knowledge and skill to meet your requirements be they straightforward or complex
Women at Work – Media
In 2006 we renewed our employment exemption to enable us to employ female painters only if we chose to.
The story was reported in the Herald Sun and on "A Current Affair".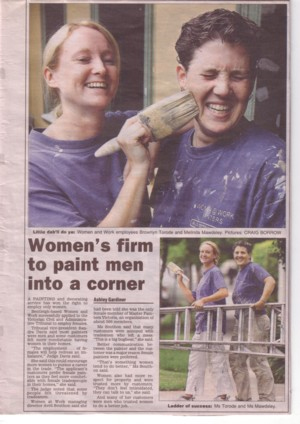 Free Download
Please download our "Top 15 DIY Painter Mistakes" ebook to ensure you dont make easily made DIY painting mistakes!
Download free ebook