Melbourne based Women at Work Painters
Providing High Quality & Friendly Service
Painter Ascot Vale 3032
Women at Work Painters are your best Ascot Vale painters, providing quality painting services for interior and exterior painting including house and commercial painting…
If you are looking for a painter in Ascot Vale we can help you!
We have been delivering the best painting services in Ascot Vale for over 20 years. We are experienced in painting period and modern homes as well as apartment blocks and commercial premises.
Women at Work Painters is a premium quality focussed business providing a professional service from first contact to completion. This means you are going to get a great result, and also means we may not be the cheapest.
If you are looking for good value and quality, we are your painters. If price is the most important factor then we are not for you.
Our photos are examples of painting projects we have completed in the Ascot Vale area.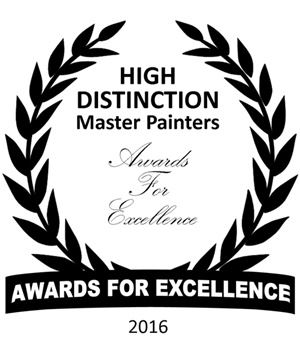 The first two photos are of the same house we painted in Ascot Vale. It is a 2-storey period home.
The photos are of the front and rear of the home. The access was difficult so we used scaffolding to work on the 2nd-storey areas. We electric sanded the timber work and filled and gapped prior to painting.
These 2 photos are of a period home we painted in Ascot Vale. We used scaffolding to access the 2nd-storey areas. As with the property above we electric sanded the weatherboards and filled and gapped timber before painting.
This is the rear of the property. Once again due to the height we used scaffolding to access the 2nd-storey.
If you have a house or property in Ascot Vale you would like to paint please call us on 1300 200 700 to organise a free quote appointment.

Click here to see our testimonials
Click here to see our portfolio
Ascot Vale Painting Customer Reviews
Fantastic Customer Service!
"Punctual, hardworking and fantastic customer service overall. Will definitely recommend you to others in the future."
C. Cheng, Ascot Vale
He was very picky about the finish!
"We loved Dave! He was very patient with 2 four year olds who wanted to see what he was doing, watch him periodically and tell him all about their teenage mutant ninja turtles. He was also very picky about the finish (which is great) and informed me that he was going to do an extra coat on the walls because he wasn't satisfied with the finish. We were more than happy to have him work with us."
M. Elliott, Ascot Vale
We felt they really cared!
"The painters were very professional and thorough. They consulted us on certain aspects of the job that needed clarification and this was great as we felt like they really cared about the quality of their work."
L. Turner, Ascot Vale
Contact Us Now
Call us now for the painter Ascot Vale can trust, Women at Work Painters, or complete our online inquiry form.
Phone: 1300 200 700 or call Avril direct on 0411 756 709 for a quote
Ascot Vale 3032
Ascot Vale is an inner northern suburb located 7kms north-west from the Melbourne CBD. Its population numbers 13,000 and it is in the City of Moonee Valley. Ascot Vale is the home of the Royal Melbourne Showgrounds which is adjacent to the Flemington Racecourse in Flemington. The Royal Melbourne Show is held annually at the showgrounds.
Ascot Vale's neighbours include Flemington, Maribyrnong, Moonee Ponds and Brunswick West.
Ascot Vale Painter | Ascot Vale Painting
If your home does not have that crisp look you love any more, it is time to get the best Ascot Vale Painter to help. Women at Work Painters can provide you with the help you need to restore the look of your property. We provide professional painting for both your home and commercial properties.We utilise our 18 years of painting experience as well as the latest painting tools and equipment to provide you with the best service in Ascot Vale.
Fast and Efficient Painter in Ascot Vale
Women at Work Painters are the first choice when looking for the best Ascot Vale Painter. We use the best paint and equipment that provides fast, yet professional results for every project. Whether you are looking to have your home or commercial premises painted, we can provide you with the look you are going for.
We paint both interiors and exteriors of homes and commercial buildings in Ascot Vale. Even specialty projects are not a problem for our professional painting crew. If you are looking to keep a certain schedule, just let us know and we will make sure that you are getting the help you need to have the painting done on time.
Women at Work Painters is a leading Melbourne painter with a reputation for delivering quality painting services throughout Melbourne including northern suburbs such as Ascot Vale, Pascoe Vale and North Melbourne. Whether you are looking for interior or exterior house painting, or interior or exterior commercial painting, you can make an online inquiry by completing our ;Free Quote form or call us now on 1300 200 700 or Avril direct on 0411 756 709.
Suburbs we paint in close to Ascot Vale include:
Melbourne Northern Suburbs
Free Download
Please download our "Top 15 DIY Painter Mistakes" ebook to ensure you dont make easily made DIY painting mistakes!
Download free ebook