Melbourne based Women at Work Painters
Providing High Quality & Friendly Service
Painters Windsor 3181
Women at Work Painters are your best Windsor painters, providing quality painting services for interior and exterior painting including house and commercial painting…
Are you looking to have your home, apartment or office painted in Windsor?
We have providing painting services throughout Melbourne including Windsor for over 20 years.
Our painters are experienced and paint both small and large projects for interior, exterior, modern and period homes.
Women at Work Painters is a premium quality focussed business providing a professional service in Windsor from first contact to completion. This means you are going to get a great result, and also means we may not be the cheapest.
If you are looking for good value and quality, we are your painters. If price is the most important factor then we are not for you.
These photos are of painting work we have completed in Windsor and nearby suburbs.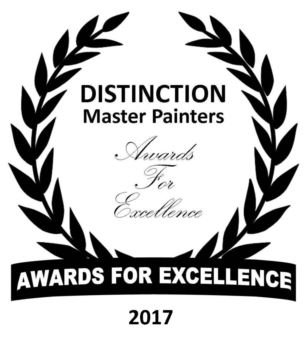 The following two photos are from an interior we painted in Windsor.
If you would like your Windsor property painted please call us on 1300 200 700!

Click here to see our testimonials
Click here to see our portfolio
Windsor Painting Customer Reviews
Very efficient and professional!
"Very efficient and professional from quoting through to completion. Thanks to Jay, Bronwyn, Petra and Belinda for their punctuality, professionalism & friendly service. Issues arising were only small, such as extra work required to get best results on painting wardrobe. Resolved easily and in a consultative and professional manner."
C. Hay, Windsor
Your service was …all round very helpful!
"The painters were helpful with their explanations and advice to get best finish.& Many thanks – your service was prompt and speedy, price fair and all round very helpful."
E. Toomey, Windsor
No damage especially in the garden area!
"Very good product and very happy with the painting. Good value for money. Overall very good and not too much inconvenience – and thank goodness no damage especially in the garden area."
S. Lyneham, Windsor
Contact Us Now
Call us now for the painter Windsor can trust, Women at Work Painters, or complete our online enquiry form.
Phone: 1300 200 700 or call Avril direct on 0411 756 709 for a quote
Windsor 3181
Windsor, named after Winsdor in Berkshire, England is an inner city Melbourne suburb located 5kms from the CBD. It is part of the City of Stonnington and has a population of 7,000.
Windsor is located next to Prahran and was originally called Prahran South until 1891.
There are many landmarks in Windsor including the historic Presentation Convent (now a secondary school), the Stonnington Primary School, old post office, Telstra exchange tower and a campus of Swinburne University.
Windsor's surrounding suburbs are South Yarra, Prahran, East St. Kilda, St. Kilda and Albert Park.
We paint in the following suburbs close to Windsor:
Free Download
Please download our "Top 15 DIY Painter Mistakes" ebook to ensure you dont make easily made DIY painting mistakes!
Download free ebook