Melbourne based Women at Work Painters
Providing High Quality & Friendly Service
Painters Fitzroy 3065 & North Fitzroy 3068
Women at Work Painters are your best Fitzroy & North Fitzroy painters, providing quality painting services for interior and exterior painting including house and commercial painting…
The suburbs of Fitzroy and North Fitzroy are a mixture of commercial and residential properties. North Fitzroy is predominantly residential and Fitzroy a mixture of commercial and residential.
With these suburbs being so close to Melbourne CBD there are many heritage/period style homes in these areas. We have painted many period homes in North Fitzroy and throughout Melbourne, both interior and exterior together with more modern units and apartments.
Women at Work Painters is a premium quality focussed business providing a professional service from first contact to completion. This means you are going to get a great result, and also means we may not be the cheapest.
If you are looking for good value and quality, we are your painters. If price is the most important factor then we are not for you.
The photos here show the variety of painting we have completed. From churches to large period homes to modern homes.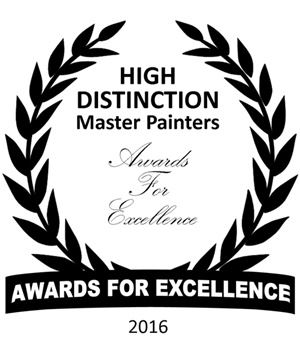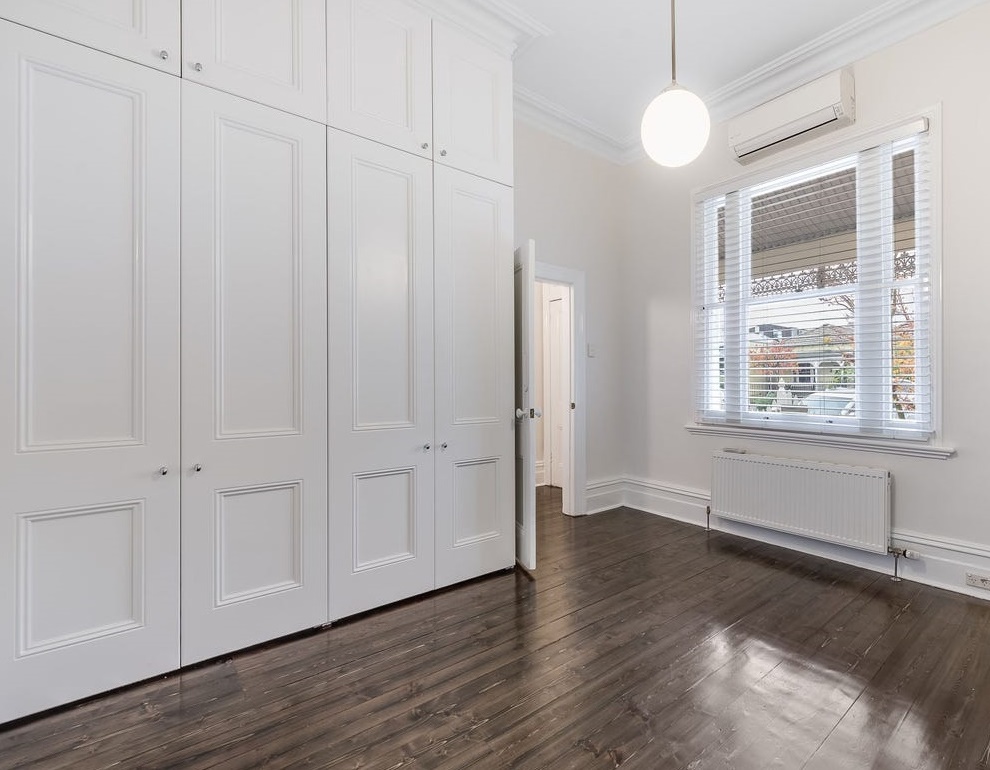 These photos are just a small sample of the painting we do. Please call or email us if you have a building you would like painted in Fitzroy or North Fitzroy and we are sure we will be able to assist.
Fitzroy Painting Customer Reviews
Very professional service from start to finish!
"Highly recommend Women at Work Painters. Always hard finding quality, reliable trades people for an investment property. We were quoted and had the job started within the week. Great communication, very clear quote and quality paint products used. We were given great advice regarding colours and products throughout the process. Painters always showed up on time, repairs were done prior to painting and the quality of the finished job was excellent. Everything was cleaned up perfectly when the job was finished. Nothing was too much trouble for them. Very professional service from start to finish. Would definitely use this company again and recommend to anyone.."
K. Rooke, Fitzroy
Care and respect was there at all times!
"We are very happy with the quality of the work and also the care and respect that was there at all times.Thanks Avril and to your staff for a great job and also to you all for being professional and really easy to deal with."
R. Kelderman, Fitzroy
Very helpful!
"Great. Very helpful. Reliable and good quality work."
M. Eastgate, Fitzroy North
Excellent communication!
"The project was very well managed, with excellent communication, both from Petra & Avril ie phone and messages. When it became apparent we would need to have sealant on the walls, this was very clearly explained & discussed. Petra & Kate also worked very hard and got job done efficiently & effectively."
T. Marjoribanks, Fitzroy North
Good quality work!
Very happy! A pleasure to have Women at Work Painters carry out the task. Good management and good quality work.
O. Culley, North Fitzroy
Contact Us Now
Call us now for the painter Fitzroy & Fitzroy North can trust, Women at Work Painters.
Phone: 1300 200 700 or call Avril direct on 0411 756 709 for a quote
Fitzroy 3065
An inner Melbourne suburb, Fitzroy is situated 2kms north-east from the CBD. It has a population of about 9,000 people and is in the City of Yarra. It is the smallest Melbourne suburb measuring only 100 hectares.
Fitzroy was Melbourne's first suburb created in 1839 and was named after Sir Charles Augustus FitzRoy, the Governor of NSW from 1846-1855.
Being such an old suburb much of Fitzroy is an historic preservation precinct with many buildings and streetscapes covered by heritage overlays.
Fitzroy's surrounding suburbs are NorthFitzroy, Clifton Hill, Collingwood, Richmond, East Melbourne, Melbourne CBD, Carlton and Carlton North.
Fitzroy North 3068
North Fiztroy is located 4kms north-east of the Melbourne CBD. It is an inner Melbourne suburb with a population of 12,000 people and is in the City of Yarra.
Whilst North Fitzroy is a neighbouring suburb of Fitzroy, they have little in common with each other. North Fitzroy is a residential suburb with leafy streets and single and double storey Victorian and Edwardian terraces and houses and has very little industrial and commercial development like Fitzroy has.
Fitzroy North's surrounding suburbs are Brunswick, Northcote, Clifton Hill, Collingwood, Fitzroy, Carlton and Carlton North.
Women at Work Painters is a leading Melbourne painter with a reputation for delivering quality painting services throughout Melbourne including inner suburbs such as Fitzroy, North Fitzroy and Clifton Hill. Call us now on 1300 200 700 or Avril direct on 0411 756 709.
Suburbs close to Fitzroy and North Fitzroy we also provide painting services to:
Free Download
Please download our "Top 15 DIY Painter Mistakes" ebook to ensure you dont make easily made DIY painting mistakes!
Download free ebook