Melbourne based Women at Work Painters
Providing High Quality & Friendly Service
Painters Richmond 3121
Women at Work Painters are your best Richmond painters, providing quality painting services for interior and exterior painting including house and commercial painting…
If you are needing a painter in Richmond, Cremorne or Burnley look no further than Women at Work Painters
We have been painting in Richmond and surrounding suburbs since 1996, that's over 20 years!.
Our painters are experienced and can paint almost anything from ceilings and walls inside through to the exterior of large commercial buildings.
Women at Work Painters is a premium quality focussed business providing a professional service from first contact to completion. This means you are going to get a great result, and also means we may not be the cheapest.
If you are looking for good value and quality, we are your painters. If price is the most important factor then we are not for you.
The photos here are examples of painting projects we have completed in suburbs close to Richmond.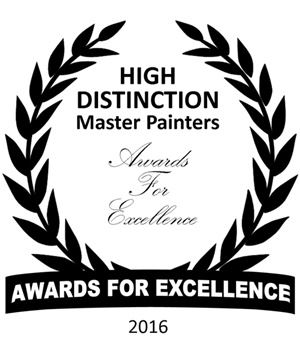 Often in Richmond we paint modern apartments and townhouses. It may be for landlords so the property can be re-leased. We've also noticed an increasing number of owner-occupiers moving into the Richmond area due to the proximity to the Melbourne CBD.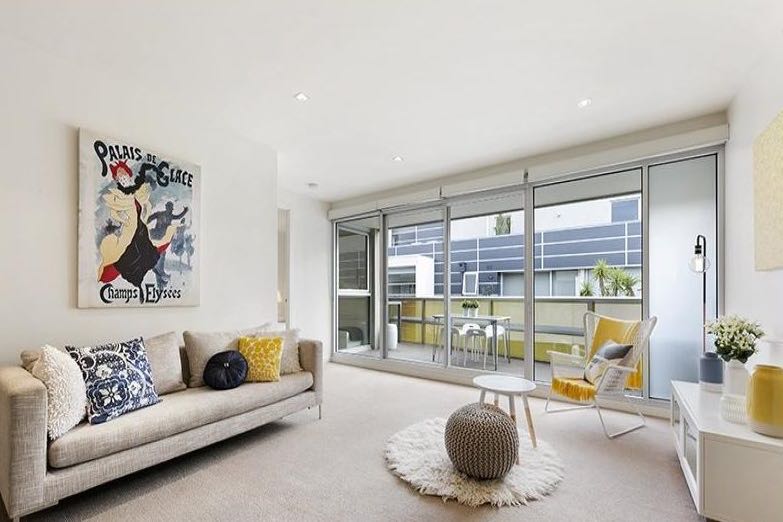 Many homes we paint in Richmond are period homes. We fully understand the requirements of preparing and painting these older style homes. Often we need to repair cracks in walls as well as electric sand, fill and gap the exterior of these houses.
In more recent times we have been painting modern townhouses and apartments in Richmond. These properties generally don't require as much preparation as the period homes.
Please call us on 1300 200 700 if you would like a quote to paint your house or commercial premises in Richmond.
Richmond Painting Customer Reviews
Fantastic company, fantastic people, fantastic job done!
"Fantastic company, fantastic people, fantastic job done. Really really pleased."
J. Austin, Richmond
I'm very grateful for the way you approached the job!
"I have a friend who usually does my painting for me. I panicked when she went to live interstate. But I needn't have. I'm very grateful for the way you approached the job and the way you undertook it. The result is excellent.
Thanks so much for your excellent work. I wish you every success. I'm sure you must already be experiencing that."
J. Eltridge, Richmond
The painters were reliable!
"The painters were reliable and the job was well done. Happy to use Women at Work again!"
S. Angelini, Richmond
Very pleased with the result!
"The painting project went well and we are very pleased with the result. Jay is fantastic! He was prompt, friendly and very willing to help."
JWT, Richmond
Contact Us Now
Call us now for the painter Richmond can trust, Women at Work Painters, or complete our online enquiry form.
Phone: 1300 200 700 or call Avril direct on 0411 756 709 for a quote
Richmond 3121
An inner city suburb of Melbourne, Richmond is just 2kms from the CBD. It has a large population of about 23,000 people and is part of the City of Yarra. Richmond is named after Richmond Hill in London. Richmond has long been known as a shopping area for clothing and fashion with many factory outlets in Bridge Rd and Swan St. This is due to its history in the textile industry. Richmond is the home of the Richmond Football Club (the Tigers).
Richmond's surrounding suburbs are Collingwood, Abbotsford, Kew, Hawthorn, Burnley, South Yarra, Cremorne and East Melbourne.
Women at Work Painters is a leading Melbourne painter with a reputation for delivering quality painting services throughout Melbourne including Richmond, Cremorne & Burnley. Whether you are looking for interior or exterior house painting, interior or exterior commercial painting, you can make an online enquiry by completing our Free Quote form ;or call us now on 1300 200 700 or Avril direct on 0411 756 709.
Other suburbs close to Richmond we also paint in:
Free Download
Please download our "Top 15 DIY Painter Mistakes" ebook to ensure you dont make easily made DIY painting mistakes!
Download free ebook