When we paint the exterior of someone's home it is really helpful if they are able to get things organised before we start.
What, you ask, do you need to do?
Things you need to prepare before we paint the outside of your house:
The main issue for us when painting exteriors of houses or commercial buildings is access.
Stuff
Often there is an array of "stuff" near house walls particularly the blind side. This may include overgrown shrubs & grass, stacks of firewood & tiles, building materials, furniture, bikes or anything else that will fit into the space just like our first photo. We need at least 1 metre of space in order to paint, more if we need to use taller ladders or if we're painting a 2nd-storey.
Cat runs
Cat runs or enclosures may need to be removed if you would like us to paint above it. As you can see from our photo we can't paint the fascias, gutters and eaves as we can't reach above the cat run. Also it won't take our weight so the best option is to remove it.
Plants
Often shrubs and trees are touching the house and fences. It is better if they can be trimmed to provide access and also so they aren't brushing on wet paint. Often we can tie back branches (where they are willowy/bendable). Our third photo shows plants growing through a fence.
We will try to look after plants as best we can. Please note however that work safety is very important to us and sometimes ladders must be placed in a certain position in order for us to safely access an area we are painting. Our painters can't be stretching from the top of a ladder to reach something as it's dangerous.
Planning
Trying to plan for painting outside can be worse than organising the Queen's Garden Party! We need the right weather for painting outside. Too damp and the paint won't adhere, too hot and it blisters, too windy and the paint dries too quickly or it's dangerous working on ladders when windy plus dust spoils our paint work.
Power & water
We need electricity to run our equipment including sanders. Also the painters need to listen to a radio or they could go mad! We need water for washing down and cleaning our brushes and equipment.
Pets
This is something I know a lot about – see the photo of my dogs. Our painters love pets. The only thing to be mindful of is they can be a hazard if running around under ladders and we've seen many pets walk in paint and then walk it through the house. We find most pets get bored with us after about half an hour – if you have an excitable pet or one that keeps wanting a ball to be thrown (like mine) it may be a good idea to remove them from where we are painting.
Clean work area
It is greatly appreciated if homeowners could clean up after their dogs so we don't inadvertantly step into something we would rather not!
Windows & doors
If your windows and doors are tight prior to painting they are likely to stick after painting. The best thing is to have windows and doors planed or repaired before painting to prevent this.
After painting please open and close windows and doors for 7 days (or longer in cooler weather) to keep them moving while the paint is curing.
Colour scheme
Please advise colour scheme before day 1 of the painting unless we are colour matching.
Summary
When preparing for exterior painting please provide good access without tripping hazards. We need you to remove "stuff" from the blind side of the house and cut back plants from near walls and fences that we are painting (where possible). Pets that are excitable may need to be rehoused whilst we are painting.
About Women at Work Painters
Women at Work Painters has been operating for over 20 years in Melbourne and we can be trusted to do what we say we will. You can visit us at: https://www.womenatwork.com.au/
On our site you will find great photos of previous interior and exterior painting, some videos and a project page for commercial projects. You will probably be surprised at the projects we tackle.
One of our stand out projects has been painting the Melbourne Athenaeum, a fabulous heritage building in the Melbourne CBD. We were awarded an Excellence in Painting Award for this. For more information on this project please click here.
If you would like a quote for painting please call us on 1300 200 700 or complete our Free Quote Request Form here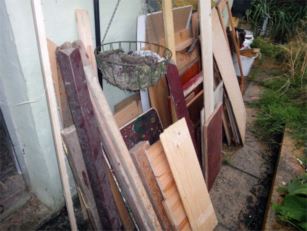 "Stuff"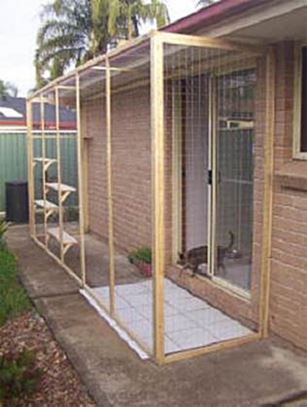 Cat run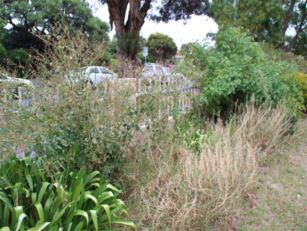 Overgrown plants – yes there is a fence there!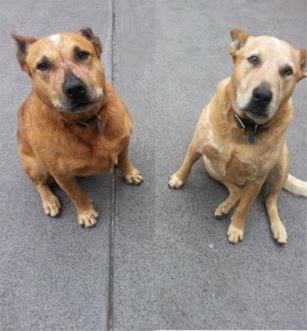 My dogs (double trouble)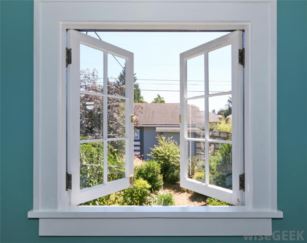 Open windows after painting