Melbourne based Women at Work Painters
Providing High Quality & Friendly Service
Painter Elwood 3184
Women at Work Painters are your best Elwood painters, providing quality painting services for interior and exterior painting including house and commercial painting…
We have been delivering the best painting services in Elwood and surrounding suburbs since 1996.
Women at Work Painters is a premium quality focussed business providing a professional service from first contact to completion. This means you are going to get a great result, and also means we may not be the cheapest.
If you are looking for good value and quality, we are your painters. If price is the most important factor then we are not for you.
Our painters are experienced in painting both period and modern style homes as well as apartment buildings and multi-story buildings.
The photos here show some of the properties we have painted in Elwood and suburbs close by.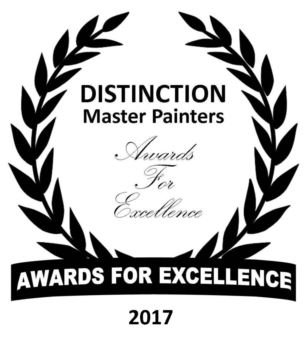 Please call us on 1300 200 700 if you require your Elwood home or office to be painted.
Elwood Painting Customer Reviews
We are amazed at the professional level of service!
"We are amazed at the professional level of service as we've never had this in the past with other companies. We are constantly recommending Women at Work to whomever will listen!"
J. Sereno,Elwood
Staff were professional and friendly!
"Overall an amazing job was done – the painting looks fantastic and was done in a timely manner, staff were professional and friendly."
N. Feast, Elwood
Your painter was very competent!
"Your painter was very competent and we would recommend her to anyone (and will). Her work was top class, very clean and a very pleasant person to have in our house. We will be recommending Women at Work Painters to friends and relatives who seek similar service levels."
P. Bennett, Elwood
I'd love to have Women at Work Painters return!
I was very very satisfied with your painter. She had a lovely manner, very open, trustworthy, communicative and s steady, hard worker with an atmosphere of calm about her. Her painting was very professional, precise and she left the place very clean.
I am now thinking that I'd like to do some more painting/oiling around the house e.g. window sills and I would love to have Women at Work Painters return to do that.
J. Avisar, Elwood
Contact Us Now
Call us now for the painter Elwood can trust, Women at Work Painters.
Phone: 1300 200 700 or call Avril direct on 0411 756 709 for a quote
Elwood 3184
Elwood has a population of some 14,000 people and is an inner Bayside suburb located 8kms south of the CBD on Port Phillip Bay. It is part of the City of Port Phillip.
Elwood was originally swampland. It only became inhabitable once the Elwood Canal was installed.
Elwood is situated next to St. Kilda, St. Kilda East, Balaclava, Ripponlea, Brighton and Elsternwick and is a very popular rental area.
Elwood is home to Elwood Sailing Club, Elwood Beach, Elwood Canal and Point Ormond Reserve.
Below are some other suburbs we paint in that are close to Elwood:
Free Download
Please download our "Top 15 DIY Painter Mistakes" ebook to ensure you dont make easily made DIY painting mistakes!
Download free ebook