I know, I know you're going to paint your home and you can't wait to choose the colour scheme – let's face it, it's the most exciting part of the process apart from the end result!
So, what do you do? Check out colours online or go to the paint shop and pick up colour cards? Seek advice from a colour consultant or interior designer?.
How will you choose a colour?
These days many people will go online and check out the colours offered by the various paint companies. It's a great place to start.
You can then go to the paint or hardware shop and look at colour cards. Often the colour cards look different to the colours you have seen online. As you probably know computer monitors cannot be relied upon to show correct colours.
I look online at colours all the time. Often a client will advise me of a colour and I will check it out to see if it's bright, light, dark and try to get a feel for how many coats will be required. Often I will be discussing the colour scheme with my client and can look up the colours online during our conversation – lucky I can multi-task!
Colour cards
Colour cards are printed with ink not paint so the paint can be different to the colour card.
Selecting the colours you like and taking the colour cards home to see how they look in your environment is the next logical step.
Once you have narrowed down your options you then need to buy sample pots and see what the colour really looks like. Often there are hues coming through such as pink, blue, green, yellow and you may not want this. This isn't always obvious from the card.
Also seeing the colour in your environment and then trying to imagine how it will look on 4 walls is so much easier once you use the sample pot.
Colour Issues We've Had
Only this week a client wanted a plum colour. It was difficult situation as it was for a trade show and there is limited time to paint and Jeff's Shed is freezing in July/August so the paint doesn't dry. Our client selected a colour – I checked with the paint shop and realised it would need 4 coats. We then found another colour that came in a magenta base so I knew it would cover much better and we would only need 3 coats. I only saw the colour online. My client saw it at the paint shop on a colour chart. When it was painted she felt it looked too pink rather than plum. This is the risk when sample pots aren't applied first.
You can see from the photos how different the colour looks and also the effect of lighting on colour. When we painted with the actual paint it looked a plum colour similar to the online colour. When our client photographed it there was full light on the wall and the colour looked so much lighter.
We've painted for some clients and had to repaint entire rooms as when our client saw the room painted they didn't like it. Sometimes we'd know straight away and advise our clients to minimise additional costs. Colour is so subjective – what I might like you may not – you can imagine how careful we have to be when discussing colours with our clients!
We had another incident a while ago where our client chose a colour she thought was grey. It was on a violet colour card (not that we knew that or I would have warned her) and the colour on her ceilings and walls looked a violet/mauve colour – it really wasn't nice. Unfortunately we had to repaint areas and buy new paint which cost our client another $1,000 or so. It was such a shame as if she had applied sample pots first this could have been avoided.
Summary
When painting your house or having it painted by professionals apply sample pots before signing off on colours.
About Women at Work Painters
Women at Work Painters has been operating for over 20 years in Melbourne and we can be trusted to do what we say we will. You can visit us at: https://www.womenatwork.com.au/
On our site you will find great photos of previous interior and exterior painting, some videos and a project page for commercial projects. You will probably be surprised at the projects we tackle.
One of our stand out projects has been painting the Melbourne Athenaeum, a fabulous heritage building in the Melbourne CBD. We were awarded an Excellence in Painting Award for this. For more information on this project please click here.
If you would like a quote for painting please call us on 1300 200 700 or complete our Free Quote Request Form here
How colour looked online – Taubmans Ruby Flame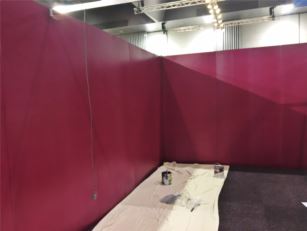 How colour looked when we painted it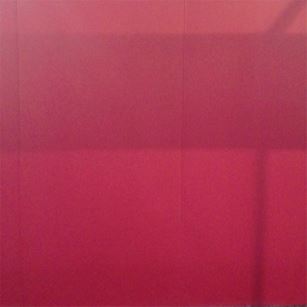 How our client thought it looked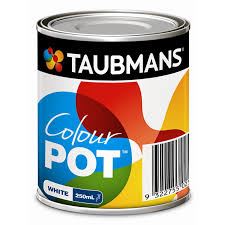 Sample pot- your saviour!