Our world seems to be moving faster than we are able to keep up and that's why you need to take the time to relax and slow down. We wish we could take a vacation more often but our busy lives do not allow us to do so. So that means when we are not out and about, we are hoping to unwind from a busy day at home.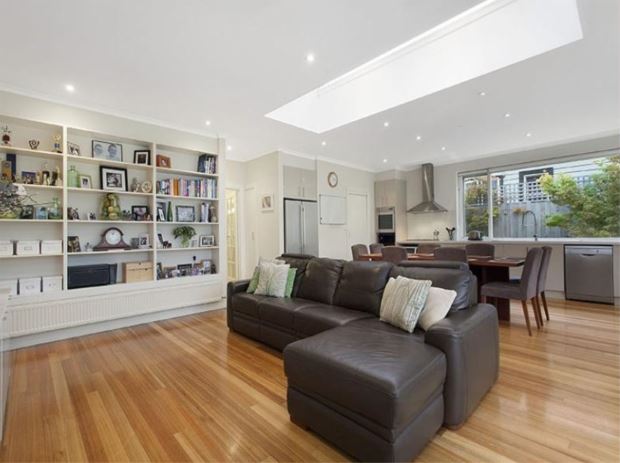 Did you know that the paint colour on your wall greatly influences your mood and the ability to relax or not? If you did not know that then read on to find out how the colours on your wall affect your mood. If you need a change of paint colour, you can get house painters in Melbourne to paint the colour of your choice professionally to get a good finish.
Blue colour
Blue is known to calm one's mind and helps to reduce tension. It is best applied in the bedroom where you get your rest and it enables you to go to sleep much faster. Make sure the blue colour is soft and neutral to achieve a restful look. You can choose to spend your weekend afternoon in blue painted rooms to get your mind and body relax as you read your favorite book.
Violet colour
Violet is a colour that stems from blue and it can help you bring an inner balance. This will give a peaceful feeling enabling you to be at ease. Choose a hue that does not have too much black. This can create a cold environment and bring an opposite effect to what you are looking for. It can work best in your living room or even your home office.
Pink colour
We all know that most baby girls 'nurseries are painted with pink and this is because it brings out a soothing energy. It is believed to be a feminine colour but the truth is that it can be used in any room to keep it understated. You can paint pink in your home to bring out a peaceful and calm environment.
Green colour
If you are of those people who enjoy visiting parks and taking nature walks to calm your nerves, then you can bring nature to your home by painting green. Green is visually soothing and very refreshing. It brings a serene feeling that is good to help you feel relaxed. You can use green to paint in rooms that you use during meditation time. You can surround yourself with nature's most beautiful color by painting green in the interior walls of your home.
Grey colour
I know you probably think grey would not be the best colour to paint in your home since it is perceived as being dull and boring. The truth is that grey is soothing and provides a cooling presence. Grey does not only help you relax but, it goes well with most artwork and furnishings in the home. It can be applied to any room in your house like the kitchen, home office, bedroom or even the living room.
You can choose any of the above colours to make your home feel more relaxed and inviting. This will make you look forward to going home after a long day's work to get that much-deserved rest. It is important to keep in mind the furnishing and artwork in your home and see if the color you have in mind will blend in well. If not careful, these cool colors can end up clashing with the rest of items in the house and that will affect the purpose of getting the paint color in the first place.